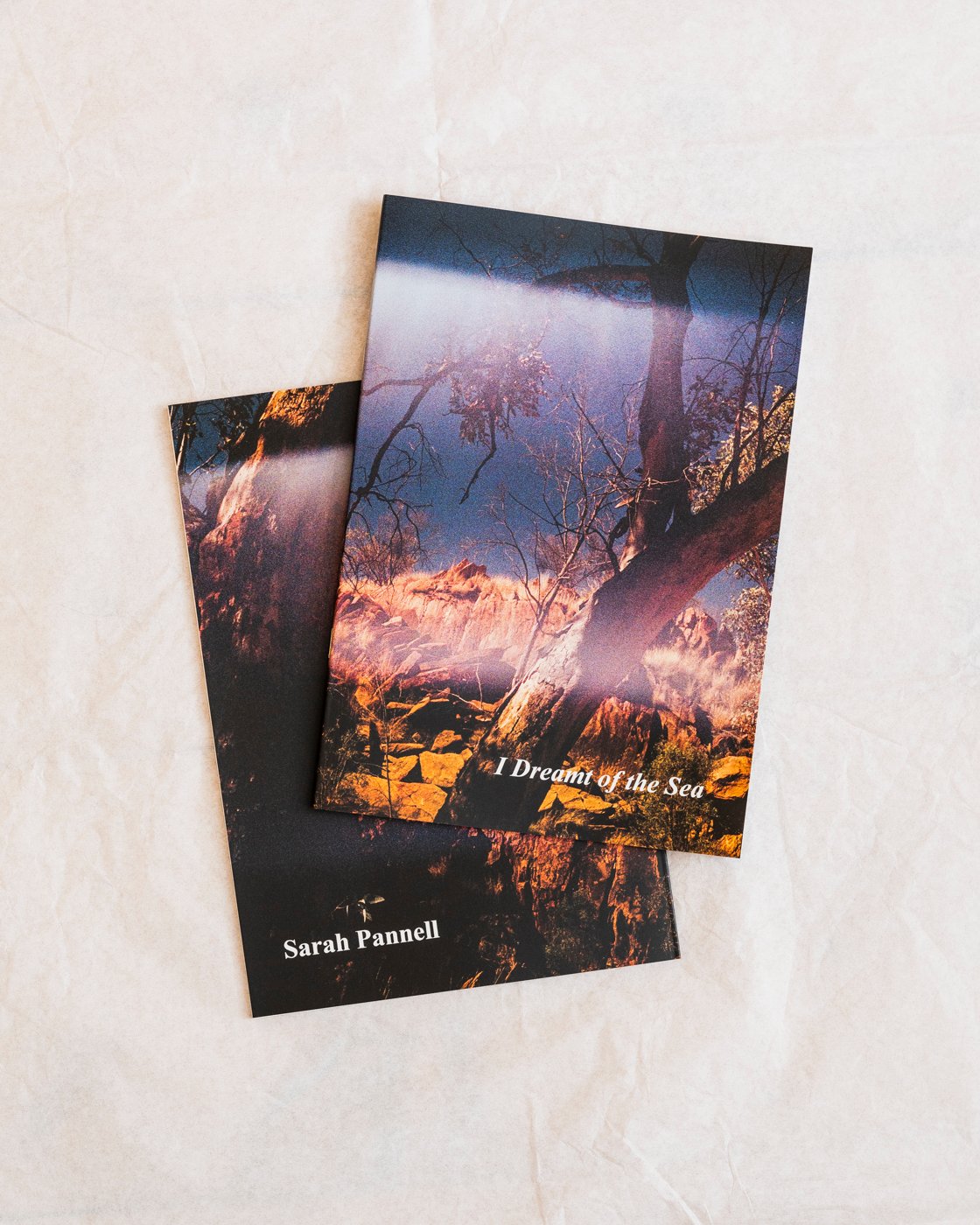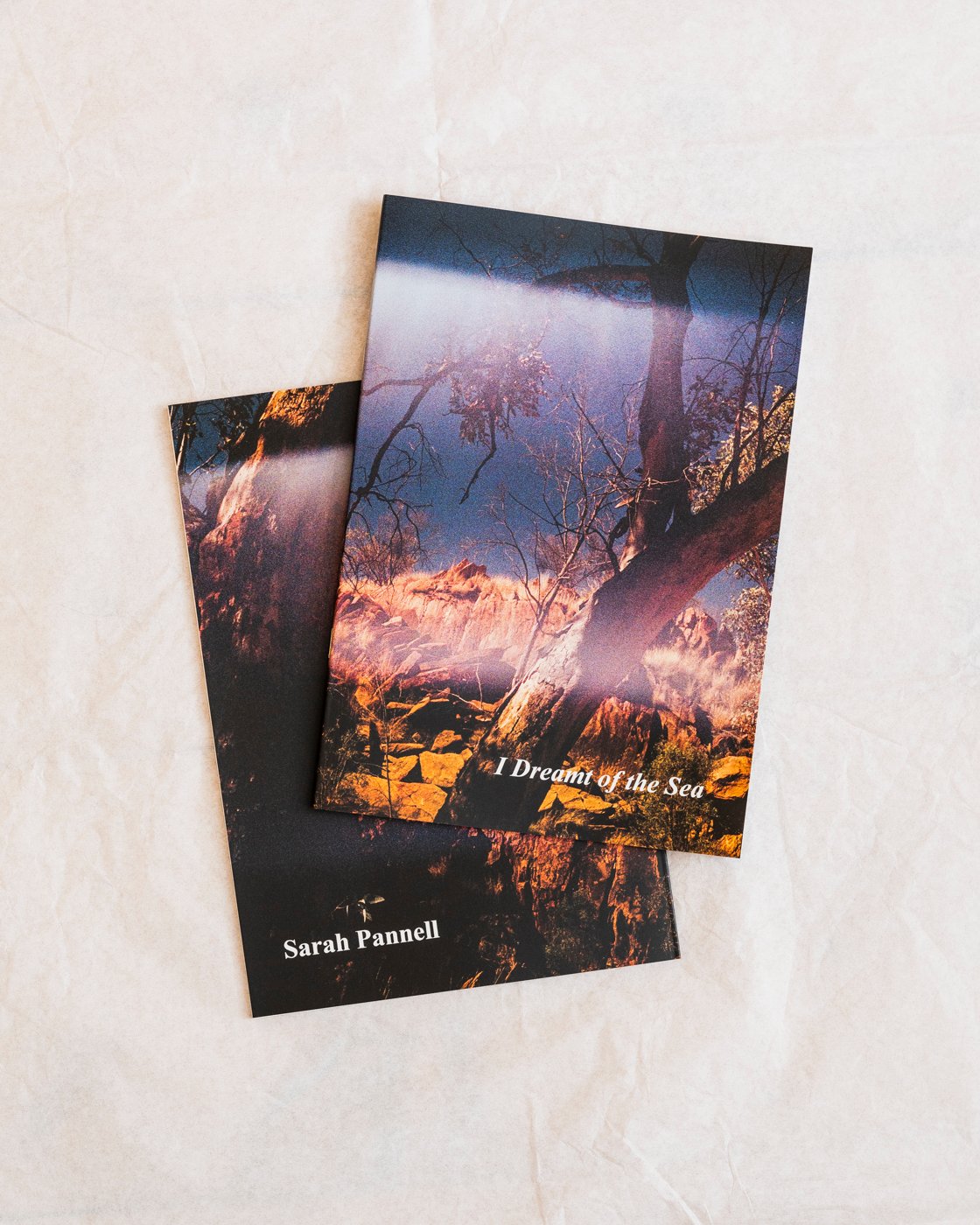 I Dreamt Of The Sea
$30.00 / Sold Out
I Dreamt of the Sea is a small-run photo booklet of images shot in the Northern Territory, Australia on the traditional lands of the Arrernte, Luritja, Pitjantjatjara and Yankunytjatjara people 2021.
Design and Photography: Sarah Pannell
Self-Published: 2021
Printed: Momento Pro, Sydney, Gadigal Country, Australia
Edition: 50
Size: 148 x 210 mm
Pages: 28
Binding: Saddle Stitched Booklet
Each copy is signed and edition number noted
$5.00 from each copy will be donated to Seed
Seed is Australia's first Indigenous youth climate network fighting to protect country through a range of advocacy campaigns whilst ensuring Aboriginal and Torres Strait Islander young people are supported in leading the generation wide movement to solve the climate crisis. Seed's vision is for a just and sustainable future with strong cultures and communities, powered by renewable energy.
https://nt.seedmob.org.au/